Monocouche Render Northampton
So, you've redecorated and renovated your property, and now it is time to add the finishing touches to it. This is something that can make all the difference to the way the property comes across, and could even work to add value to the home in the future. This is why you need to think carefully about the best way of adding the perfect finish to the property, and this is where monocouche rendering comes in.
Monocouche spray render is the process of spraying a finish on the outside of the property, which not only gives it a smart finish but also helps to weatherproof the property, which makes it essential. We offer services that can take care of all your rendering needs, and work with you on a Weber render, Parex render or any other manufacturer of monocouche render. We will also be happy to offer advice to help you make your colour choice by guiding towards many houses we have rendered in Northampton so you can see exactly what your going to get.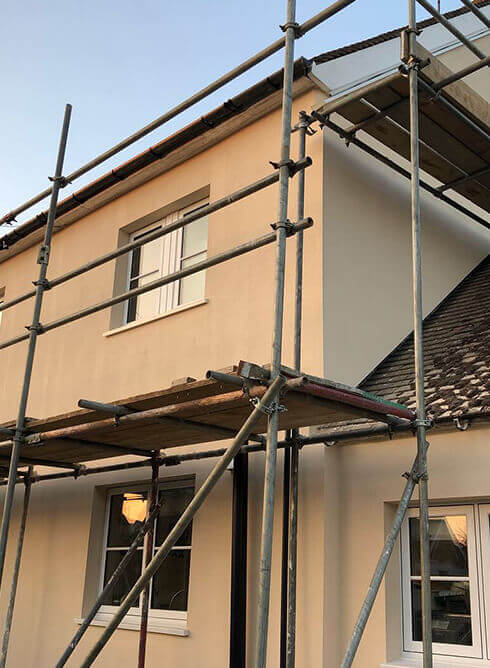 We have skilled professionals using the best equipment from PFT Rendering Machines to help you get precisely the right outcome for your home. Offering top of the range manufactured renders, we have some excellent options that can enhance the appeal of your property.
Never underestimate the importance of a render for boosting the aesthetic appeal of the property, and you should always keep this in mind. Head to our website, and check out the services we can offer. Get a quote for your rendering work, and use it to try to make sure you get the best outcome.