Plastering Services Northampton
Your plastering needs;
If you need your Artex to be over skimmed, you have a few options available.
If your Artex is light texture then it can be scraped back to reduce the texture, a suitable primer applied and skimmed using British Gypsum multi finish.
If you have a heavier texture I would recommend over boarding the ceiling to then receive a skim finish, with any option this will always be the most reliable and superior finish as boards are mechanically fixed and made to receive fresh plaster.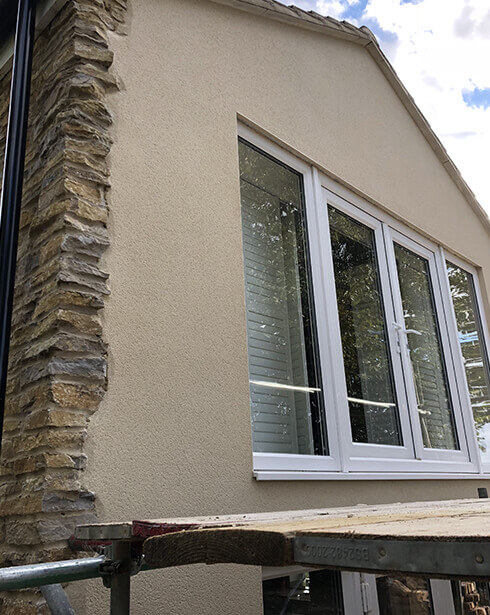 Removed old wallpaper?
Usually after is a pitted finish and some blown parts (if your home is wet plastered), no problem, a good quality primer is key (thistle bond-it) then patch up damaged areas with thistle bonding or similar and then skim to a silky smooth finish.
Water damaged ceiling?
No problem, we remove only the damaged parts (assuming whole ceiling hasn't failed), install new plasterboard and fibre mesh around so it doesn't crack then prime the whole ceiling and skim.
I have lots of experience within the plastering industry, I am also NVQ 3 qualified.
Looking for a more interesting and longer lasting feature wall? We can install specialist carved and coloured renders to achieve any natural finish like brick, stone and wood. We also have great suppliers of split face stone in many colours if you want the real thing.